Meet Precious Clark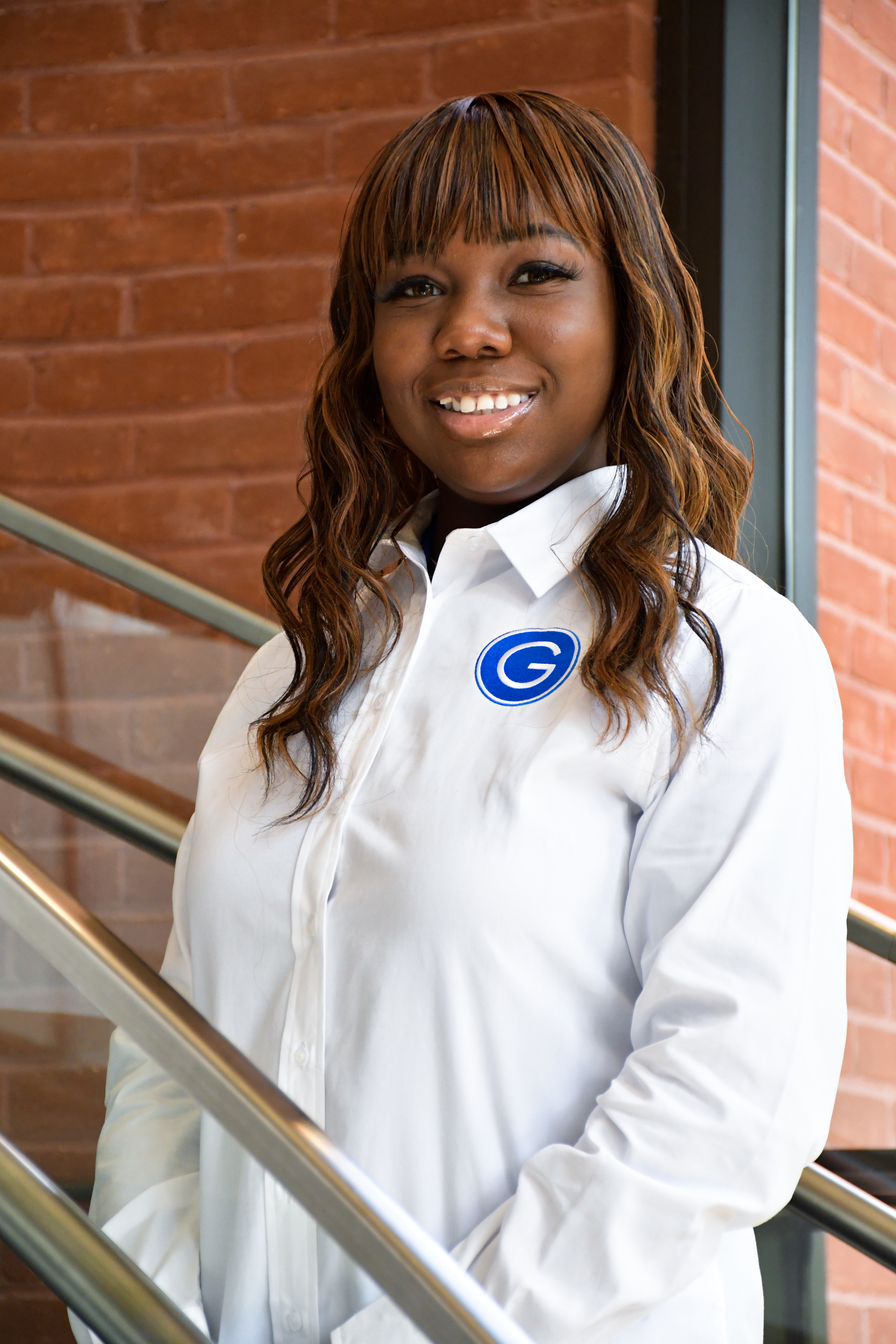 Student Spotlight
Meet Precious Clark; an eighteen-year-old dual enrollment student and engineering major from Conyers, Georgia.
Clark's older sister, Princess, is a Gordon State College alumna whose great experiences here persuaded Clark to enroll in August of 2020. After graduating high school in 2022, Clark plans to continue working toward her engineering degree with a minor in chemistry and eventually become a chemical engineer and chemist. Through her career, she hopes to decrease the environmental impact most corporations have on the planet through newly developed products and machinery. She also plans to take steps toward becoming a judge by studying business law and becoming a lawyer. Aside from chemical engineering and law, Clark is also interested in 3D animation. She is a self-taught artist who has been practicing realistic art for approximately six years, and she enjoys creating realistic drawings, baking and reading.
During her time at Gordon, Clark has become a member of F.E.M.A.L.E., a brilliant female empowerment group. Through its welcoming and interactive activities, she says she obtained additional confidence towards achieving her full potential. Additionally, it led her to become a participant of GSC Toastmasters, a public speaking group that enabled her to improve her communication and leadership skills through assigned speeches. With its welcoming and non-judgmental environment, she developed more confidence in her public speaking abilities.
In fact, one of Clark's favorite memories at Gordon involves her participation in GSC Toastmasters. Clark and her fellow Toastmasters had the opportunity to present at New Student Orientations for the Career Services department. She says it was an unexpected challenge with limited supervision, and everyone gave amazing presentations. They even finished in time to further engage with new Highlanders about the great partnerships GSC offers. One other highlight of Clark's academic journey is earning a 4.0 GPA after her first semester as a dual enrollment student.
Recently, Clark was one of eight students selected to serve as the second round of ambassadors for the president and the college. As a Presidential Fellow, Clark has the opportunity to develop her leadership potential through unique exposure to events hosted on campus, substantive work assignments and horizon-broadening education opportunities.
According to Clark, being part of the Highlander community means being part of a group that desires to make a change in the world. She also says Gordon is a place where individuals' academic and athletic achievements will be celebrated as well as enhanced through opportunities provided in clubs and on-campus events. She tells prospective students that "Gordon State College is an inclusive and interactive environment to flourish and become the best person you can possibly be. With the standard class ratio being 20:1, students can receive more attention from professors to encourage the best grades possible!"