Gordon State College Increases Bachelor's Degree Conferrals in Key Areas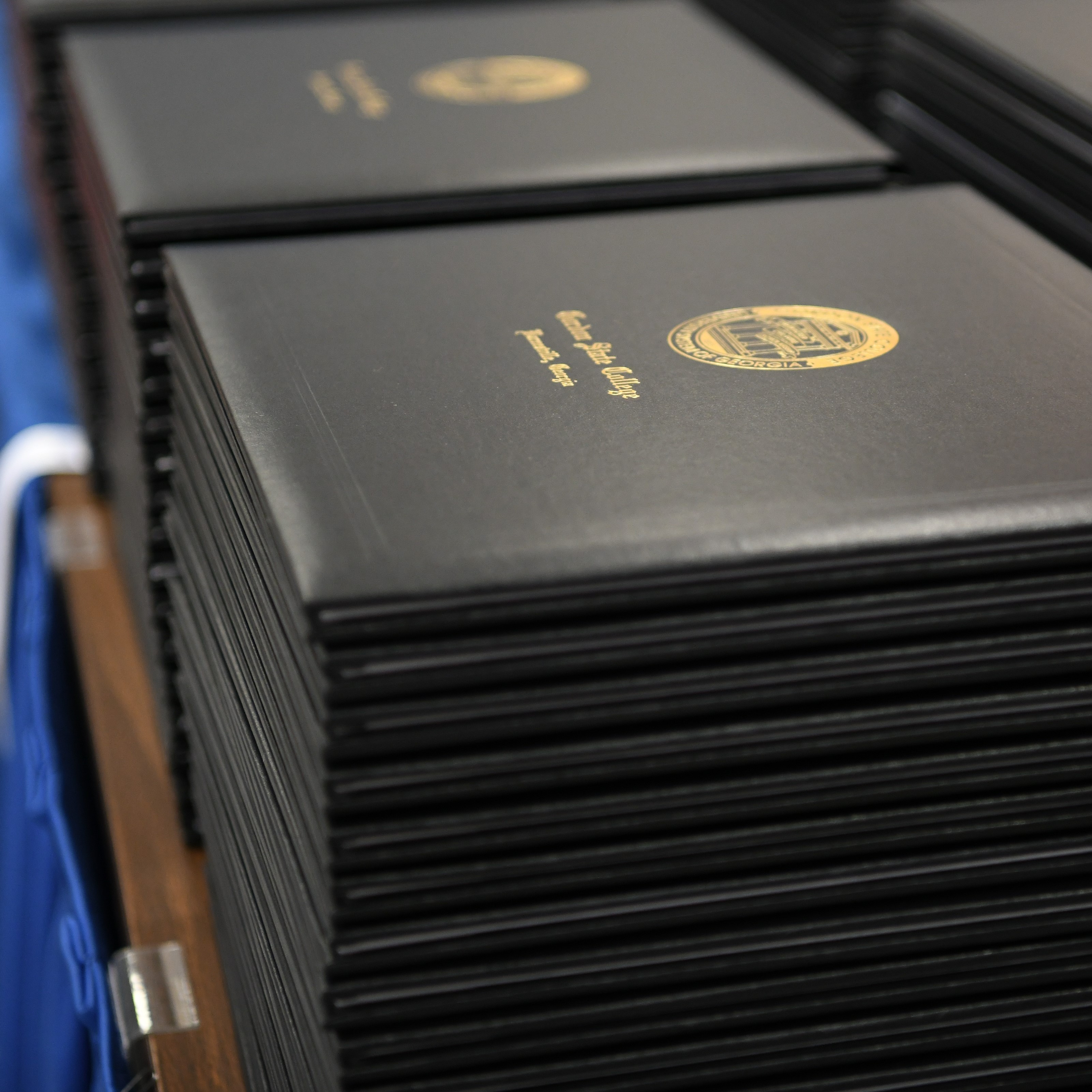 The University System of Georgia (USG) awarded a record 74,446 degrees in 2021-2022 representing a 2% increase over last year's record-breaking number of 72,929. Gordon State College saw 502 degrees conferred from 2021-2022.
"Gordon State College is living up to its spirit cheer, 'Highlanders Forward!'" said Provost and VP of Student and Academic Affairs Dr. Joanne Ardovini. "Highlanders are moving forward with their degrees and are not allowing the pandemic to hinder their successes. Our college community is committed to the empowerment of our students. GSC has demonstrated a dedication to providing a student-centered college experience that fosters life-long learning, academic rigor, and innovation. As Highlanders, we forge forward together with respect, collaboration, and excellence."
Across the USG, there were increases in business-related programs. Gordon State College saw increases in two high-demand areas.
The number of associate degrees presented by GSC in management and administration grew by 21.3% over the prior year's numbers with 57 degrees conferred in 2021-2022.
Bachelor's degrees in education also rose in 2021-2022 with 45 degrees conferred representing a 66.7% increase over the 27 degrees conferred in 2020-2021.   
"The degree conferral increases we are seeing in the high-demand fields of management and administration and education are evident of the work we continue to do at Gordon State College," said President Kirk A. Nooks. "Our partnerships with business leaders and K-12 systems are a driving force in our student's successes. It is a true demonstration of the 'Power of WE' in action."