GORDON STATE COLLEGE CLOSED THURSDAY AND FRIDAY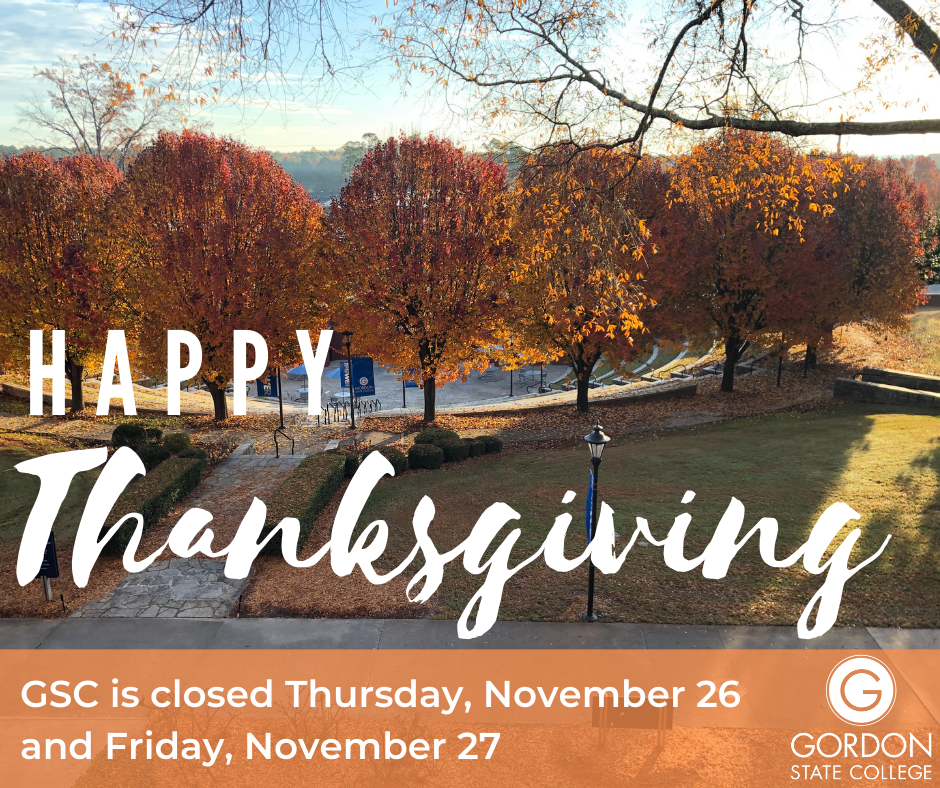 Gordon State College will be closed Thursday, November 26 and Friday, November 27 in observance of the Thanksgiving holiday. Regular hours will resume Monday, November 30. The Gordon State College family wishes everyone a safe and Happy Thanksgiving.
As a reminder, all remaining classes and final exams will move online after Thanksgiving Break. Thus, you will not need to come to campus for classes, to submit assignments, and/or take tests or finals. However, the campus will still be open if you need to come to campus to, for example: drop something off at the Registrar's Office, pay a bill at the Bursar's Office, buy GSC swag at the Bookstore, and/or ask a question at the Financial Aid Office. Campus will remain open through Friday, December 17 before closing for winter break.