GSC Softball Abbreviated Season Ends 9-9
Hatterman Praises Highlanders for 6-Game Win Streak
BARNESVILLE, GA – It would be difficult to take a walk around the Gordon State College campus and find a more disappointed group after the outbreak of the Coronavirus pandemic affected by the way we live, work, shop, go to school – and play softball – than the 2020 Highlanders' softball team.
Gordon State's softball season officially ended on March 16 when the National Junior College Athletic Association (NJCAA) cancelled all remaining spring regular-season and postseason competition. But it was essentially a 3-0, 10-2 doubleheader sweep at home over Andrew College that closed out an abbreviated season on March 10.
For the record, GSC went 9-9 overall and that record may not be met with much fanfare to the casual observer. But a look inside the numbers shows that GSC was starting to hit its collective stride with a team that started 3-9 and then won six straight games to get to .500 overall.
GSC had also won its first two Georgia Collegiate Athletic Association (NJCAA Region 17) with the doubleheader wins over Andrew to extend the win streak to six. But the world changed in the matter of a few days, so we'll never know the fate of Highlanders' Softball in 2020.
"I've never experienced anything like a season ending so abruptly as this one," Gordon State head softball coach Ally Hattermann said. "In a matter of a three-hour practice on Thursday (March 12), we went from preparing to play GMC (Georgia Military College) on Friday, working a fundraiser at the Atlanta Motor Speedway on Sunday, to learning that THIS practice might have been the last one for a while.
"There we a lot of questions, disbelief, anger and concern. But you can't take away the fact how special this team truly was – to everyone.  They loved each other, they loved Gordon State College and they certainly loved playing the game of softball. Before they left practice, I told them all I loved them and that I'd see them in two weeks. Little did I know that was the final time we would be together during the 2020 season.
"I just wish it would have ended differently for our sophomores who poured so much heart and soul into this program over the last two years."  
With the 18-game season officially in the rearview mirror, there is still a lot to celebrate.
GSC actually started 0-4 with two losses to Southern Union State Community (Ala.) and single-game defeats at the hands Snead State Community College (Ala.) and Coastal Alabama-South. But the Highlanders got in the win column on February 7 with an 8-4 triumph over Wallace State Community College-Hanceville.
GSC went 2-3 in its next five games that included a 10-0 loss to Shelton State Community College (Ala.) and doubleheader splits with Cleveland State Community College (Tenn.) and Southern Union.
But the turning point came on the heels of a disappointing 3-0, 7-6 doubleheader loss at Chattahoochee Valley Community College (Ala.) on February 23 that sent GSC to a 3-9 record. Following a rainout against Wallace State Community College-Hanceville (Ala.) on February 25, GSC finally got back on the field on February 28 and the Highlanders responded with an 8-0, 10-8 twin bill victory over Kalamazoo Valley Community College (Mich.). After that, GSC ripped off four more wins to even the ledger at 9-9 before the season was halted.
"The turning point really came during the practice that Sunday night after we returned from CVCC," Hattermann said. "It was a wake-up call to our team that we weren't just 'good enough' to win games.  We had to learn how to be tough and how to win. We battled wet field conditions and a lot of indoor practices before we got another chance to play again against Kalamazoo. But when they got that opportunity, they definitely made a statement with that 10-0 win and going on to a six-game win streak.
"You could really start to feel the buzz within our team, our fans and campus community that GSC was about to make run for the conference and region title.  We all knew it was too early to be making those assumptions, but you could just feel it. Like I said before, this team was special and all of the pieces were falling into place."
GSC had three batters hitting .390 or better – including sophomore shortstop Taylor McClendon with a team best .429 (McDonough, Ga. / Ola HS), sophomore outfielder Makenzie English at .407 (Williamson, Ga. / Pike Co. HS) and redshirt sophomore Breanna Lee at .393 (Concord, Ga. / Pike Co. HS).
Sophomore first baseman Madison Powell (Roberta, Ga. / Taylor Co. HS) already had five homers and 20 RBI with a .313 batting average and a team high slugging percentage of .708 through 18 games.
Freshman pitcher Faith Hager (Conyers, Ga. / Heritage HS) emerged as the ace of the GSC pitching staff as the right-hander posted a 7-3 record with an earned-run average of 2.79. Hager struck out 76 with only nine walks and had picked up the win in the circle in five of those six victories during the win streak.
Freshman Bailey Odom (Danville, Ga. / Bleckley Co. HS) posted a 2-2 record in the circle for GSC, including the 10-2 five-inning win over Andrew that ultimately closed out the season and put the Highlanders at 9-9 overall and 2-0 in the GCAA. Odom was 2-2 with a 3.37 ERA.
Hattermann also moved to within two wins of 400 for her career. Hattermann, who came into the season at 389 career victories (all at Gordon State), has guided the Highlanders since 2000 and built a solid program that includes GCAA regular season and tournament championships, dozens of conference and national all-academic achievements by her student-athletes, NJCAA district titles and a national finish as high as No. 9.
"Some of my favorite moments this late winter/early spring came during Gordon State softball games," Director of Athletics Steve Argo said. "I wouldn't say the team struggled early, because there were some close games before the six-game win streak. They lost five games by three runs or less, including three by one run. So I really thought it was only a matter of time before this team hit their stride. Sadly, I think they were hitting that stride, but we'll never know what could've happened."
GSC Softball will be back and hopefully those sweet sounds of student-athletes singing and chanting in the dugouts, the ding of the bat connecting for a base hit and the smack of the ball hitting the leather of a glove to seal a victory will make us appreciate this game so much more.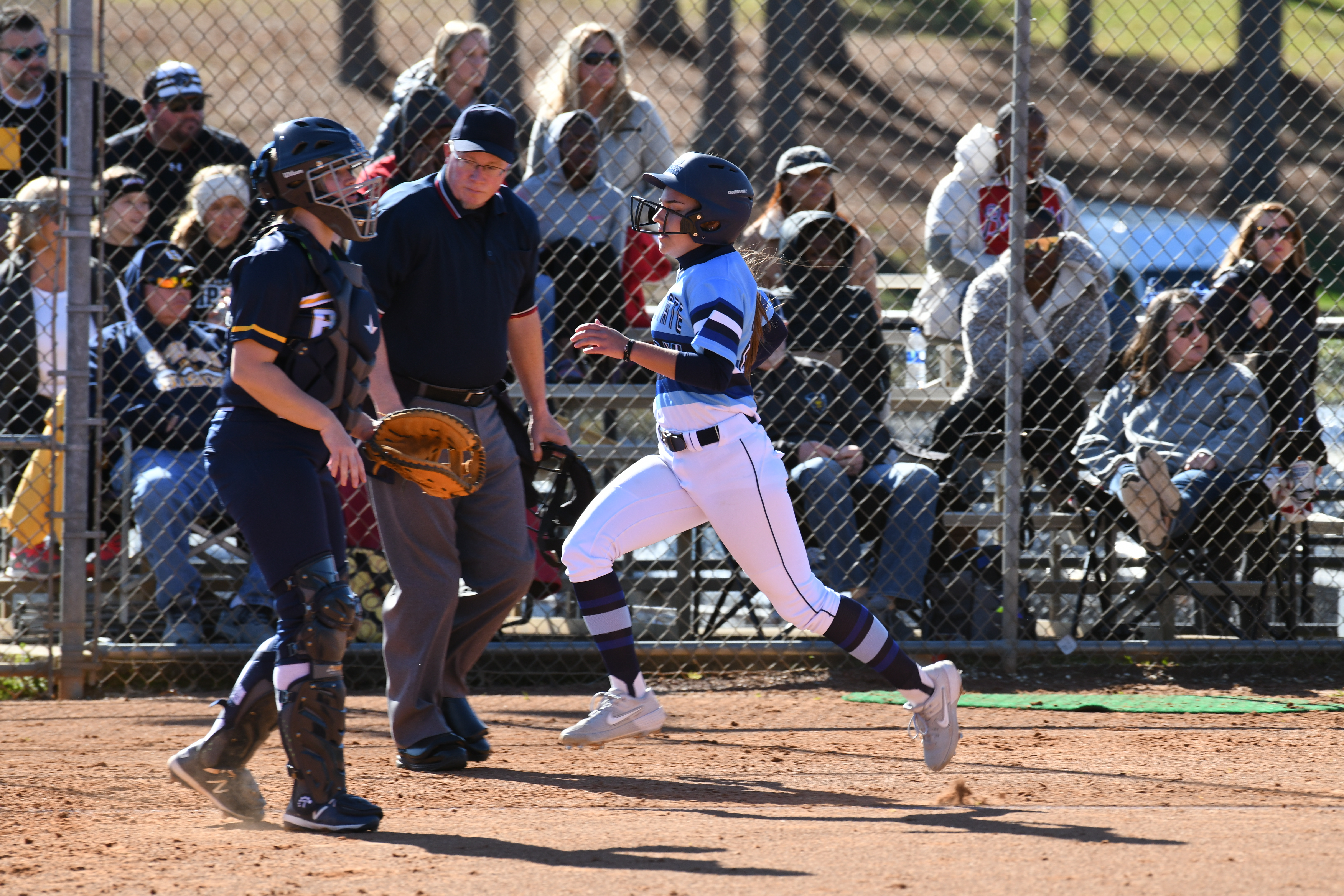 The Gordon State College Department of Athletics is a member of the National Junior College Athletic Association (NJCAA) and Georgia Collegiate Athletic Association (GCAA). Gordon State College competes in NJCAA Division I in the sports of Women's Soccer (Fall), Men's Basketball (Fall/Spring), Softball (Spring) and Baseball (Spring). Gordon State College is located in Barnesville, Ga., approximately 60 miles south of Atlanta and 35 miles northwest of Macon. Gordon State College offers both two-year and four-year degree programs and believes that our athletics program provides student-athletes with the opportunity to be successful academically, athletically and in life after their time as a Highlander. Please follow GSC Athletics at www.gscathletics.com, on Facebook (@GordonStateCollege #GSCHighlandersForward), on Twitter (@GordonState) and Instagram (gordon_state).